Regular price
Sale price
$24.00
Unit price
per
Sale
Sold out
Ideal for restaurants and retail, the CTP prevents dust and dirt buildup, keeping a fresh, new appearance to ceiling tiles.
NSF Tested
Clear polycarbonate – virtually indestructible
24″ x 24″
Easy cleaning with a feather duster or terry-cloth towel
Installation: Simply slide the flange on each side of the Ceiling Tile Protector between the ceiling grid and the air diffuser while ensuring that each side is properly seated.
View full details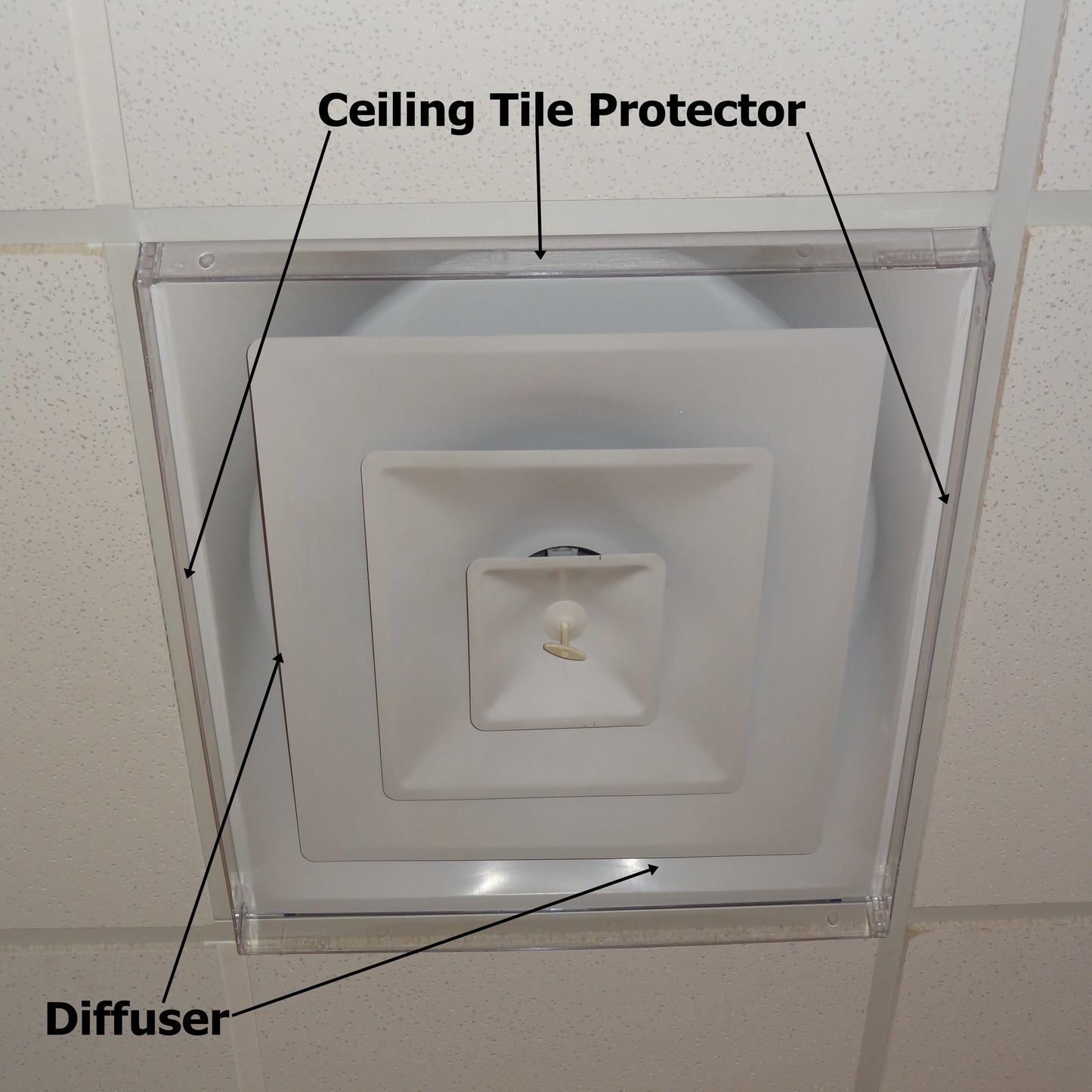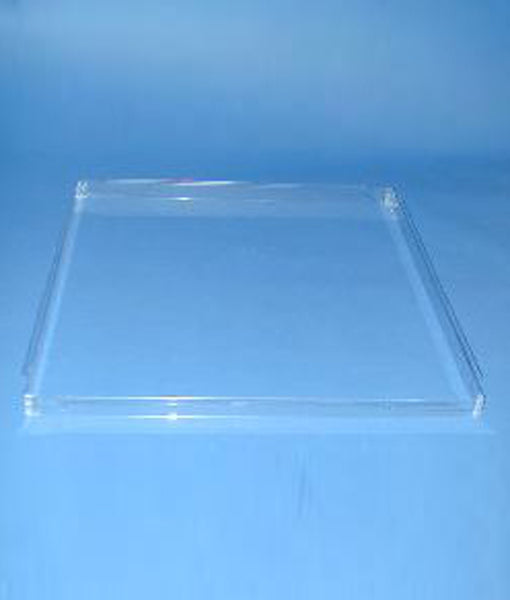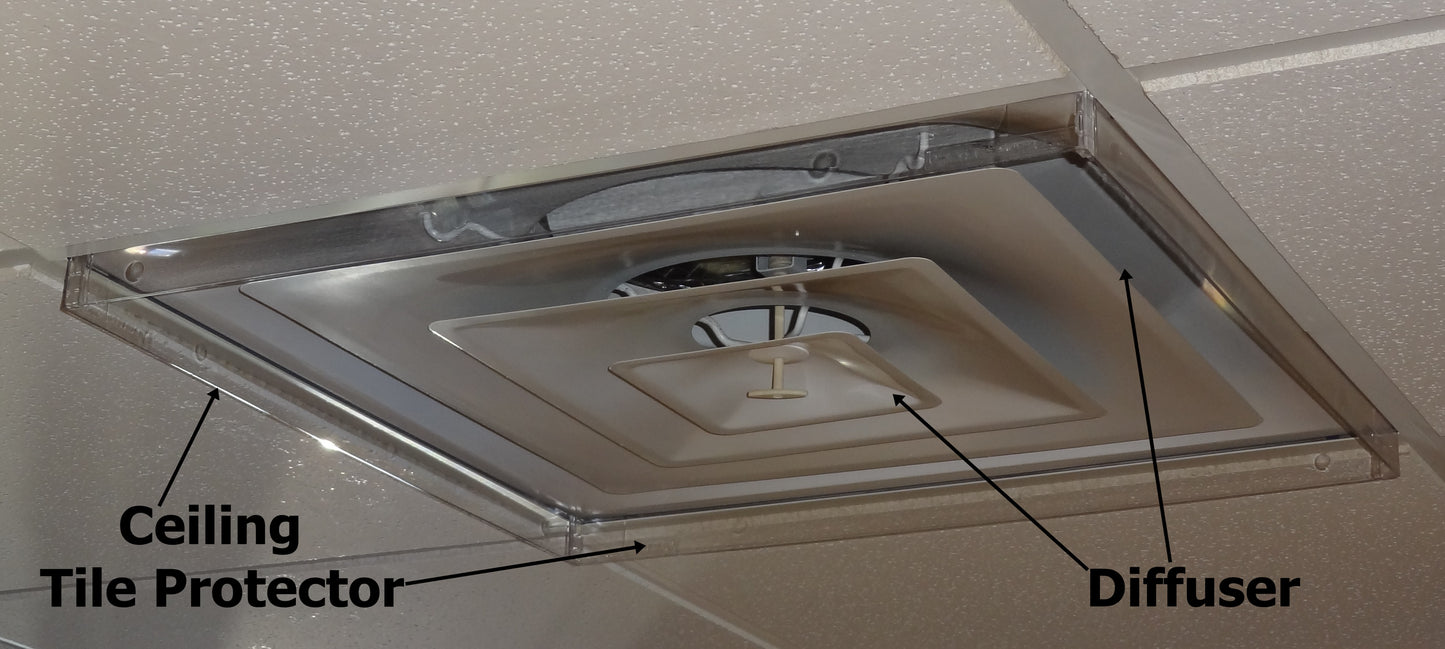 How CTPs Work
AirTech provides a solution for a universal problem—dirty ceiling tiles. Most public facilities are ventilated through ceiling air vents known as diffusers. The pattern of air circulation through these diffusers causes a build-up of unsightly dirt on the 8 or more surrounding ceiling tiles. This problem is currently addressed only after the ceiling tiles are dirty by cleaning or tile replacement. Frequent cleaning of soiled ceiling tiles is unreliable and time-consuming whereas ceiling tile replacement is quite costly.
The AirTech Ceiling Tile Protector (CTP) solves this problem by altering the pattern of air flow from the diffusers to prevent the build-up of dirt on surrounding ceiling tiles. There are two important advantages to this preventative maintenance approach. First, the cost-benefit of installing CTPs provides customers with an excellent return on investment compared to cleaning or replacing ceiling tiles. Second, the dirt never accumulates, so the ceiling always presents a high standard of visual cleanliness.
Adding AirTech CTPs to your building specifications for new, remodeled and existing buildings will save thousands of dollars each year in ceiling maintenance costs and keep ceiling tiles in like-new condition.