NOW MORE THAN EVER YOUR CUSTOMERS EXPECT SPOTLESS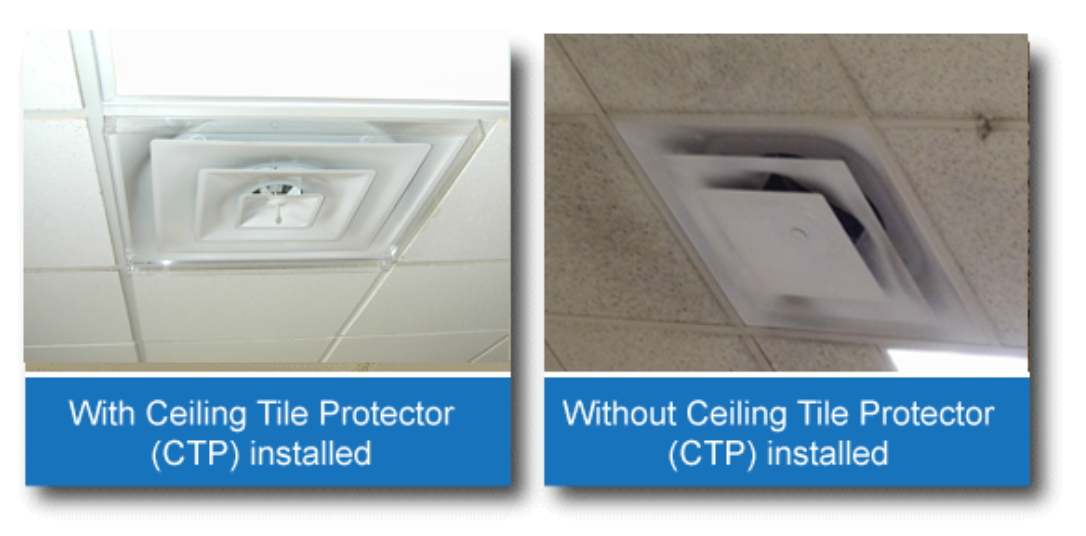 Save Time & Money
One of the most aggravating problems that restaurant operators face is dusty and dirty ceiling tiles. The biggest cause is dirt being expelled from the ceiling air vents. This nearly invisible simple device prevents dusty buildup and debris from staining your ceiling tiles. The Ceiling Tile Protector (CTP) will save you time and money better spent running your business or restaurant.
Ceiling Tile Protector (CTP)
Regular price
Sale price
$24.00
Unit price
per
Sale
Sold out
Ideal for restaurants and retail, the CTP prevents dust and dirt buildup, keeping a fresh, new appearance to ceiling tiles.
NSF Tested
Clear polycarbonate – virtually indestructible
24″ x 24″
Easy cleaning with a feather duster or terry-cloth towel
View full details